DEDICATED SERVER HOSTING IN Philadelphia
Are you looking for the best servers in Philadelphia? Philadelphia offers great connectivity to the eastern United States, but servers in this city are often expensive and do not include some useful features. ServerMania offers a much more affordable option by hosting your server at our
data center in Buffalo, New York.
Located just 380 miles from Philadelphia, Buffalo delivers exceptional North American connectivity at a fraction of the cost. This makes Buffalo the perfect choice for enterprise-grade servers. With custom-built servers and 15 minute response times, ServerMania is here to meet the needs of any client.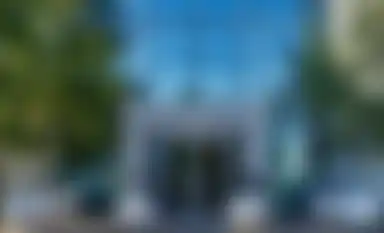 Location
Address: 325 Delaware Avenue, Buffalo NY 14202
Why choose server hosting in Buffalo?
Buffalo offers the same great connectivity as Philadelphia, with 120Gbps of capacity to Tier-1 carriers like Level3, Telia, Torix & XO Communications. Best of all, Buffalo servers start at just $80 per month, making them an affordable alternative to Philadelphia dedicated servers.

ServerMania's Buffalo data center leverages multimillion-dollar system architecture to provide you with exactly the sort of service you've come to expect of us - incredible availability, high speeds and unbeatable prices. Redundant power, network, and security systems ensure that your server remains online at all times. These factors are critical for the best dedicated hosting experience. Whether your business is located in Philadelphia or your customers are based in Philadelphia, you need a server that can reach customers at rapid speeds. Our Buffalo data center is the perfect choice.

Our Buffalo servers come with a 100% network uptime SLA to deliver a reliable server hosting experience for your business in Philadelphia. With direct fiber connections to both New York City and Toronto, this strategically-located facility is guaranteed to give you an awesome return on your investment.