In this article, we'll cover the basics for getting started with the ServerMania Cloud by showing you how to login.
Logging Into the Cloud
You can login to the ServerMania Cloud by visiting cloud.servermania.com.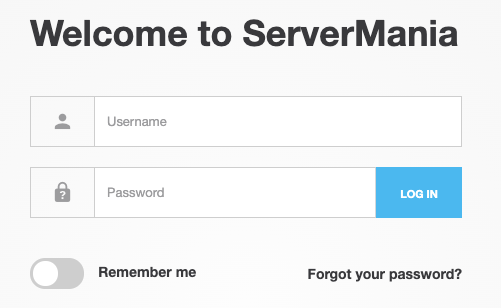 You will login with the username and password you received during signup.
Whitelisting an IP For Login
Once you are logged in, you can choose to whitelist the IP you are connecting with by clicking Add Current IP: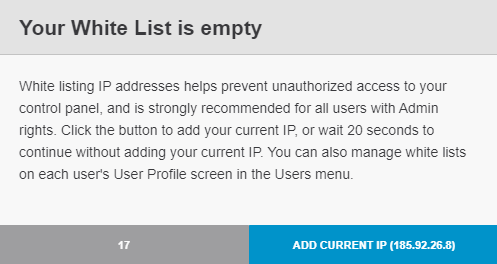 If you wait 20 seconds, then you can close the window without whitelisting any IP.
Note: If you are connecting with a dynamic IP which is subject to change, we don't recommend using the whitelisting feature as you will be locked out when your IP changes.
Need Help Getting Started?
If you need assistance with your new Cloud server, contact our support team for assistance.