How much does a Windows server cost in 2022?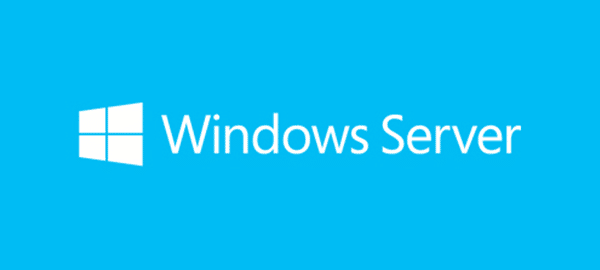 In the server realm, Windows and Linux are both incredibly popular options for the server OS. While Windows Server is more expensive than running Linux due to licensing costs, it can be a good operating system option depending on what software and applications a business is powered on.
In this article, we'll discuss how much a Windows Server license costs and review all of the Windows Server licensing options so you can better understand the Windows Server cost.
See Also: ServerMania offers Dedicated Servers for Windows including Windows Server 2012 and Windows Server 2016
Why Choose Windows Server
If you're reading this article, chances are you may already be convinced of the benefits of Windows Server. But if you're still on the fence about deploying your next server with Windows 2016 or Windows Server 2019, here are a few reasons to do so:
Easy to use management interface on both standard edition and datacenter edition.

Support for Windows server software such as IIS

Supports higher end hardware than standard Windows licensing

Faster software setup time on GUI interface

More hands on support available for novice users
As you can see Microsoft Windows Server is a great option for an already established Windows shop, or for new users looking to start using servers without having to learn the Linux terminal. Operating systems like Windows Server 2019 are also kept up to date by Microsoft and you can access their support services for additional help.
See Also: (Live Webinar) Meet ServerMania: Transform Your Server Hosting Experience
Windows Server Pricing Options
Windows server can cost as little as $20 per month up to $125 per month depending on the version you select.
| Server Version | Cost to Lease | Cost to Own |
| --- | --- | --- |
| Standard Edition | $20/month | $972 |
| Datacenter Edition | $125/month | $6,155 |
Leasing vs. Owned Licenses
You have two options when determining the cost of a Windows Server. You can buy the license for a one-time fee, or you can lease the license from ServerMania for a monthly fee with your server rental. This is what most businesses choose to do as we provision the license and install WIndows for you without any added work for you.
However, if you do own a license, you can still use it with a rented server from us.
Leasing a license is between $20/month and $125/month depending on your server version selected, or $972 to purchase a Standard license, and $6,155 to purchase a data center license.
Please Note: There are many resellers on the internet who sell re-used versions of Windows Server that are not meant to be re-sold. These licenses could be deactivated at any time and are a breach of Microsoft's copyright. Beware when purchasing licenses and always work with a Microsoft Windows Server certified licensing partner.
Server Versions
Currently, four versions of Windows Server are commonly used. These are:
Windows Server 2008

Windows Server 2012

Windows Server 2016

Windows Server 2019.
The price for Windows Server licensing is the same between each of the version years. So if you choose Windows Server2019 Standard Edition or Windows Server 2016 Standard Edition, the price is the same for licensing. The choice is mostly based on whether the operating system applications you wish to run are supported by that particular version.
For each version, there is a Windows Server Standard Edition and a Windows Server Datacenter edition. The Standard edition is $20/month and the Data Center edition is $125/month.
The Data Center edition would be used on a machine that you intend to setup virtual machines on as it includes licensing for multiple virtual machines under the same server.
Recommended Windows Servers
Here are a few sample configurations that we recommend for WIndows Server. Each of these configurations includes Windows 2008, Windows 2012, Windows Server Standard 2016 or Windows 2019 Standard Edition at no added cost:
Small
Medium
Large
Intel E3-1230v6

Windows Server 2016

32GB RAM

500GB SSD

20TB Bandwidth @ 1Gbps

Intel Xeon-W 2125

Windows Server 2016

32GB RAM

2x500GB SSD

20TB Bandwidth @ 1Gbps

Dual E5-2697v2

Windows Server 2016

64GB RAM

2x500GB SSD

20TB Bandwidth @ 1Gbps

$129/month
$160/month
$239/month
Order Now
Order Now
Order Now
Ordering A Windows Server
As you can see, the Windows Server 2016 price does create an added cost for server deployment. However, the cost for Windows Server is manageable when you lease a license from us rather than having to pay thousands of dollars for a Microsoft Windows Server license.
ServerMania offers a wide range of dedicated servers located in our data centers throughout the world. Each of these servers can be deployed with the Windows Server operating system for an affordable monthly price.
If you're interested in learning more about us, book a consultation today.