How much does it cost to rent a server?
When choosing a server for your next project, you can reduce up-front server costs by renting a server with a hosting company like ServerMania rather than storing it in your home or office.
In this article, we'll discuss the costs associated with hosted servers so you can understand how much you can expect to pay to rent a dedicated server.
Why would I choose to rent a server?
The primary reasons to rent a server are to:
Eliminate up-front hardware costs
Receive access to higher-end hardware
Migrate to a new server without incurring any hardware costs
Have a server stored in a secure data center with 24×7 security and monitoring
Servers are connected to redundant power, networking, and cooling
Receive support assistance 24×7
As you can see, there are many benefits to servers rental rather than buying one and storing it in your home or office. With server hosting, you benefit from economies of scale.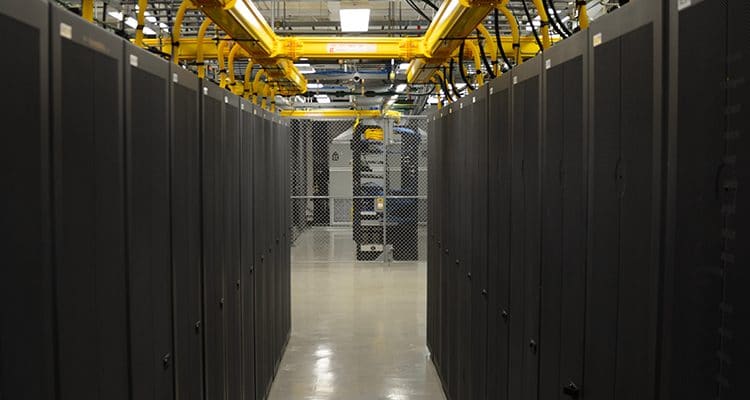 See Also: (On Demand) Meet ServerMania: Transform Your Server Hosting Experience
How does renting a server work?
When you rent a server, you pay a single monthly fee to a company like ServerMania. We're responsible for setting up and maintaining the hardware for your server and are here 24×7 to help you when you need it. The server is stored in our secure data centers with 24×7 monitoring and security. It's also connected to our top-tier networks so you can access the server throughout the world on the best networks.
We send you the root access details to the server along with our robust panel to manage the server including controlling power and network settings.
Determining Server Hosting Requirements
When choosing a server rental, you first need to understand what your hardware requirements may be. This is largely dependant on the applications you wish to use on your server rental.
1.Conduct Application Inventory
Start by conducting an inventory of the types of software the server will run and the numbers of users the server will be used by.
2.Research Recommended System Specs
Research the recommended system requirements of each application, and then add together each of these requirements to determine rough numbers for the kind of processor needed, memory, and storage.
3.Select A Server
Depending on the server type you select (discussed below) you'll be able to increase these components later if you end up needing more resources for your server.
Choosing A Server Type
There are two many types of server rentals, cloud servers and dedicated servers.
Dedicated Servers
Dedicated servers are best suited for stable applications which need a significant amount of CPU, memory, and disk resources. Dedicated server hosting is billed either monthly or users can pre-pay to receive increased discounts on a server.
Cloud Servers
Cloud servers are best suited for smaller applications which can either be distributed amongst multiple servers, or any application which starts out small but may need the server to scale up over time. Cloud servers are high-availability and built for maximum uptime as they are designed with redundancy across all CPU, memory, and storage. As a virtual server, cloud servers can be instantly deployed.
Cloud servers are great for applications like a web server, email server, or any other application hosting. Dedicated hosting is a good option for more resource-intensive projects which don't need high-availability like machine learning, databases, or a large web server.
Both server types provide you with root access and your choice of operating system. These servers are each assigned their own dedicated IP addresses and have access to our comprehensive control panel to manage all aspects of the servers hosting experience.
Cost to Rent A Server
On average, a dedicated server can be rented out for $50 to $300 per month. The server rental cost is largely dependant on the amount of CPU, memory, and disk space required. Cloud servers, on the other hand, have a lower price point and can be rented for as little as $5 per month. Cloud servers have the advantage of being able to be upgraded at any time, whereas a dedicated server can only be upgraded on certain components.
Example Dedicated Server Costs:
| CPU | Memory | Disk | Price |
| --- | --- | --- | --- |
| Intel E3 1230 V6 | 32GB | 500GB SSD | $90/month |
| Intel E3 1280 V6 | 32GB | 2x 500GB SSD | $109/month |
| Intel Xeon W-2125 | 32GB | 2x 500GB SSD | $140/month |
Other Server Costs
Other than the monthly fee to rent a server, there are other costs associated with a server as well depending on your requirements:
Managed Services such as server monitoring and administration
Offsite Backup – Each ServerMania Dedicated Server includes 50GB for free.
Software Licensing such as Microsoft Windows Server
Rent Server Space Today
If you're ready to start renting server space today, our experts can help guide you to the right server at the best price. Request a custom server quote today to learn more. Contact us to get started with ServerMania web hosting or server rental today.