How to View or Download a Root Private SSH Key
In this article, we will show you how to view and copy a root private ssh key.
1. Login to WHM
2. Click the Security Center button found at the top of the WHM home page.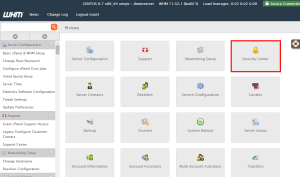 3. Click the Manage root's SSH Keys button.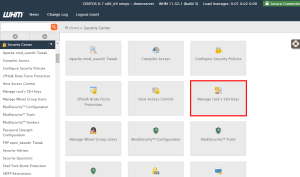 4. Click the View/Download Key link for the private key you wish to download.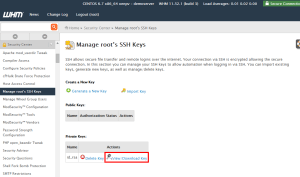 5. Copy the key to your local machine.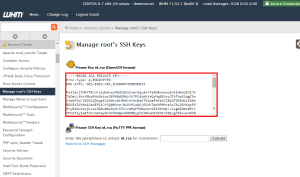 That's it!