In this article, we will show you how to add a credit card to Surge.
1. Login to Surge
2. Click the Payment Methods link found in the left menu under the Client Profile section.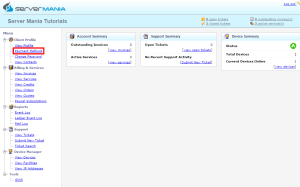 3. Click the Add Credit Card link.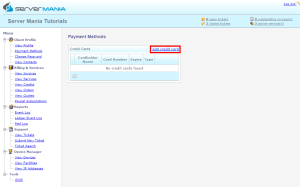 4. Enter the Credit Card information.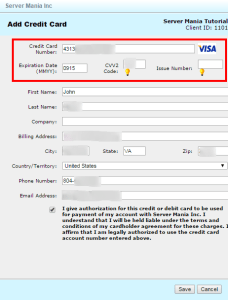 5. Enter the Billing Address Information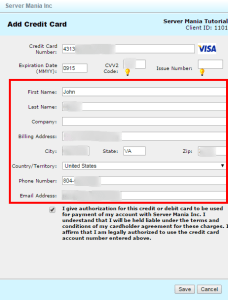 6. Read and agree to terms listed on the page.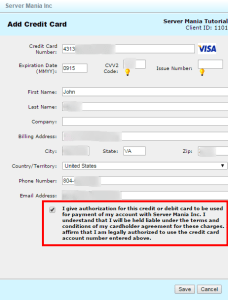 7. Click the Save button.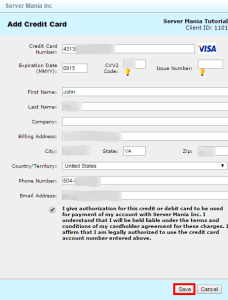 That's it! You have now added a credit card to Surge.